The event Social entrepreneurship for youth has been organized by CO-LABORY on July 15th 2022 in Trani, Italy.
The main aim of the event was spreading the project results,
– the Toolkit on social entrepreneurship
– the MOOC on social entrepreneurship
to facilitate dialogue and create a learning experience between target groups with the support of innovative tools.
20 people between young people and representatives of different organizations, attended the event.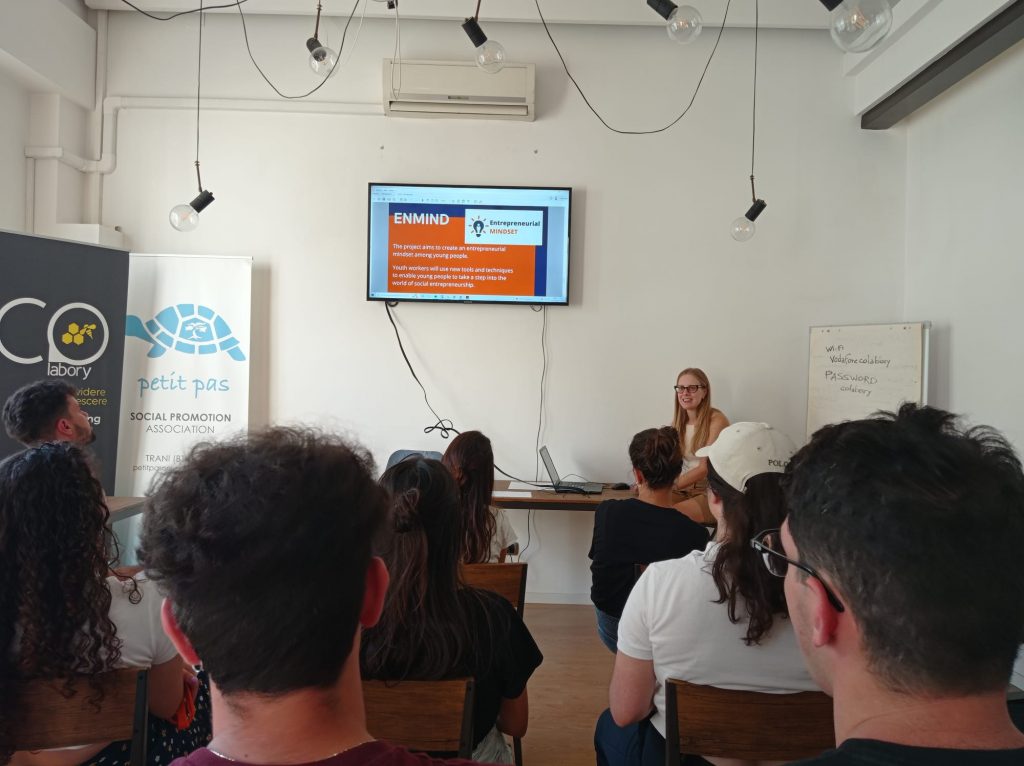 Following the project results presentation, 10 of the participants in the multiplier event had the opportunity to be involved in the informal education aspect of the event: a practical workshop "Speak up your entrepreneurial idea!" focused on observing and reflecting on the skills needed to launch a social entrepreneurship.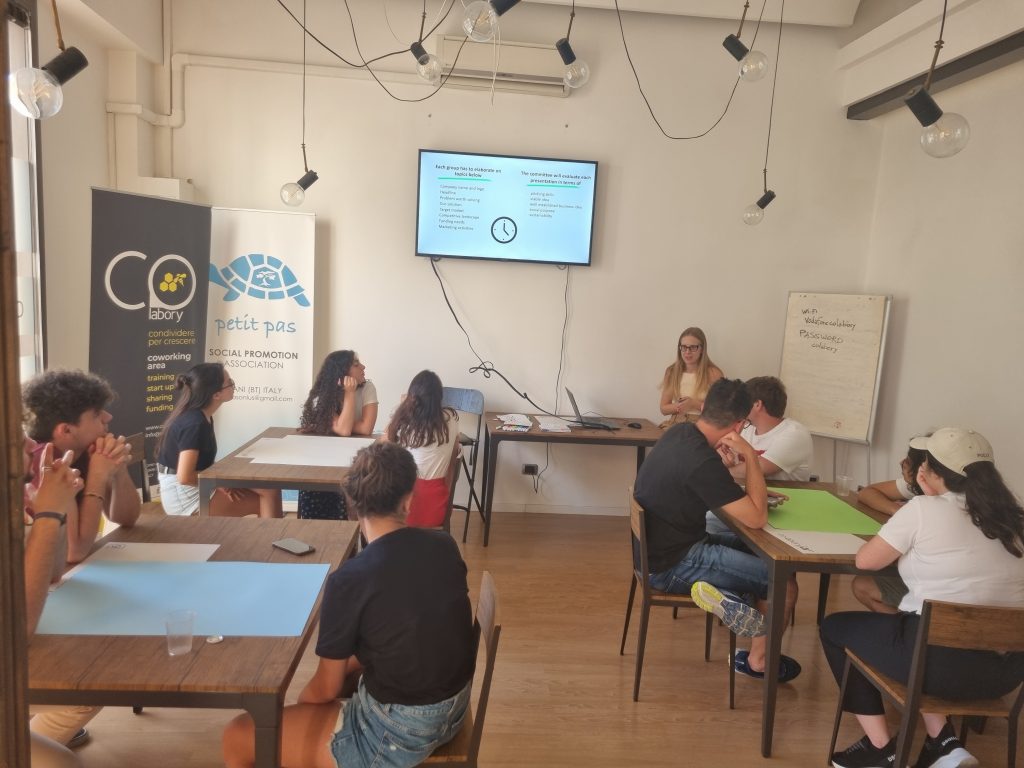 The feedback collected by the end of the event either in person and through the online questionnaire from the participants was all positive, participants were enthusiastic to have learned of the project results and some of them underlined their usefulness strictly linked to the topic of the project.
The practical workshop implemented in the second session of the event, allowed some of them to get closer or get to know for the first time the topic of social entrepreneurship.
For all these reasons and as confirmed from the feedback collected, the realization of the EnMind multiplier event can be considered a success that achieved its mission of disseminating the project and its results, increasing awareness about the social entrepreneurship concept for young people.